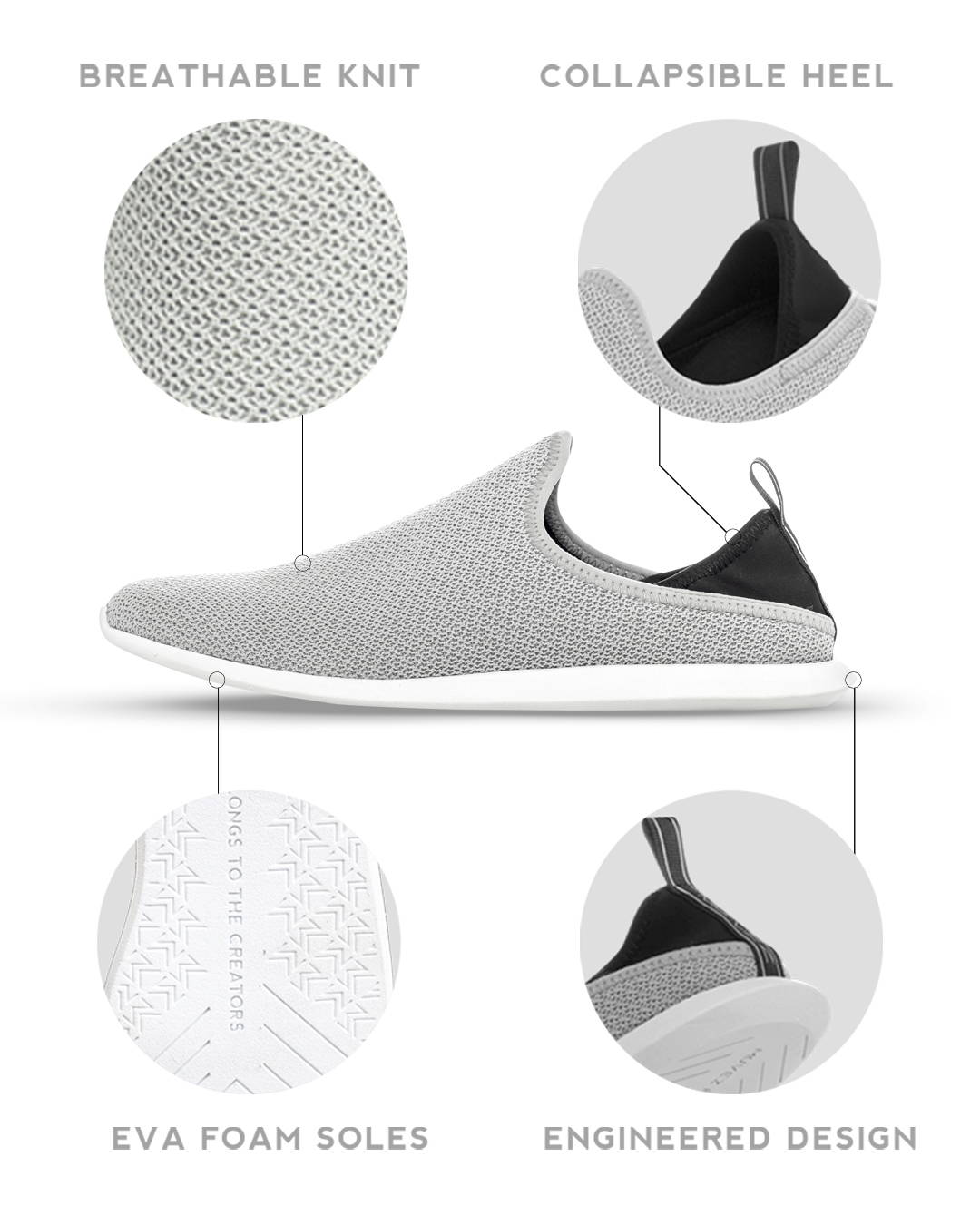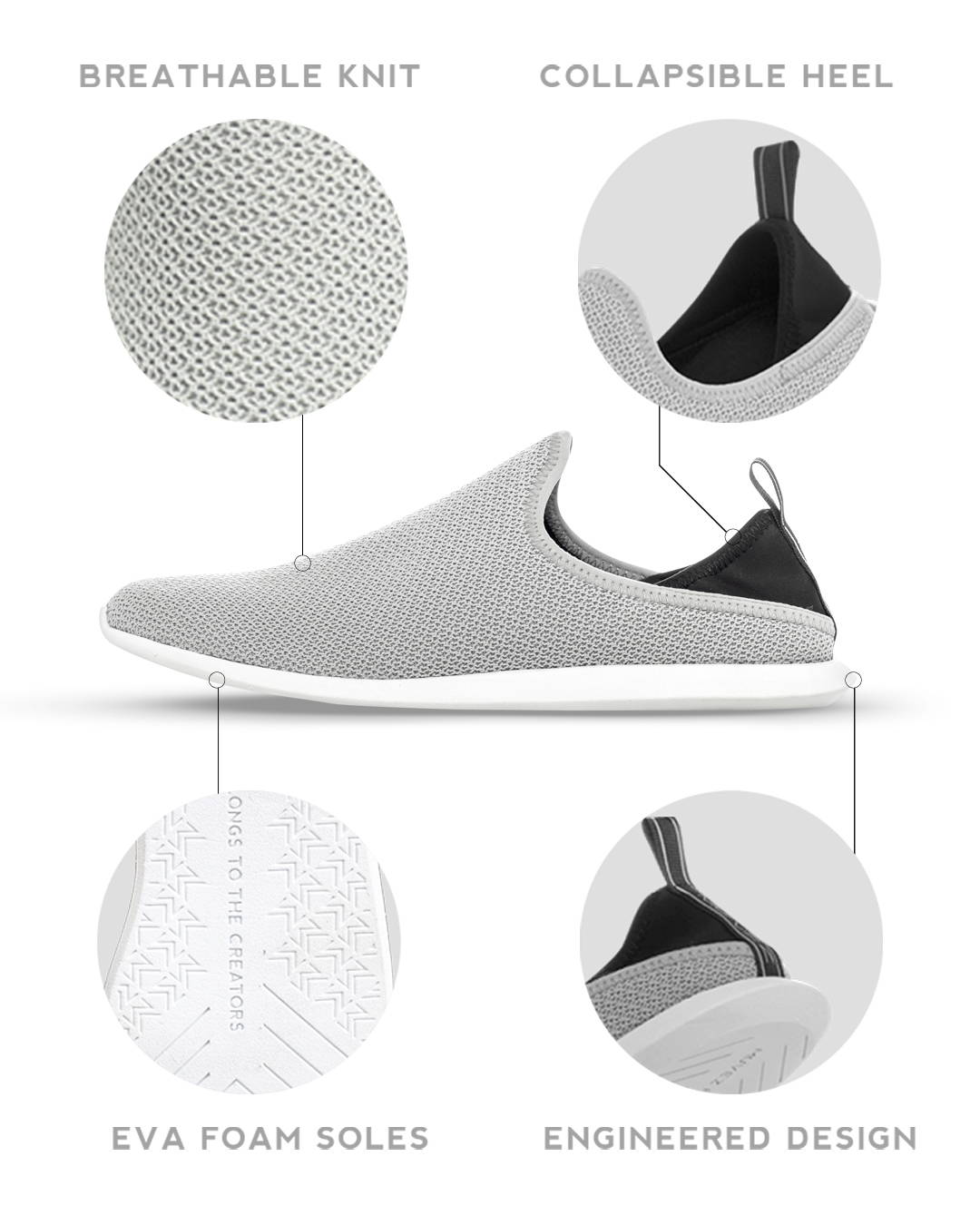 SLIDE SLIPPER UNDER THE TOE CAP ON OUTSOLE. THEN PRESS DOWN ON THE HEEL UNTIL SECURELY FASTENED
TO RELEASE; HOLD DOWN THE HEEL OF THE OUTSOLE YOUR TRYING TO REMOVE WITH YOUR OPPOSITE FOOT THEN PULL UP.
---



PROTECTIVE OUTSOLES KEEP YOUR FEET SAFE

FEEL LIGHT ON YOUR FEET ALL DAY LONG
---
Our dual sole technology allows you to transition from indoors to outdoors effortlessly
---
We designed our slippers with high quality performance materials to keep you comfortable every step of the way
---
Each Outsole is engineered to lock in tightly and release its hold when manually detached.
---
Removeable outsoles allow you to mix and match the look of your slippers.
---
Our upper features a collapsable heel counter designed to fold down for easy entry.
---
Perfect when you need to take out the trash or walk your furry friends
---
Being comfortable, lightweight and easy to take off makes them a great travel shoe.
THE SLIPPERS YOU CAN TAKE ANYWHERE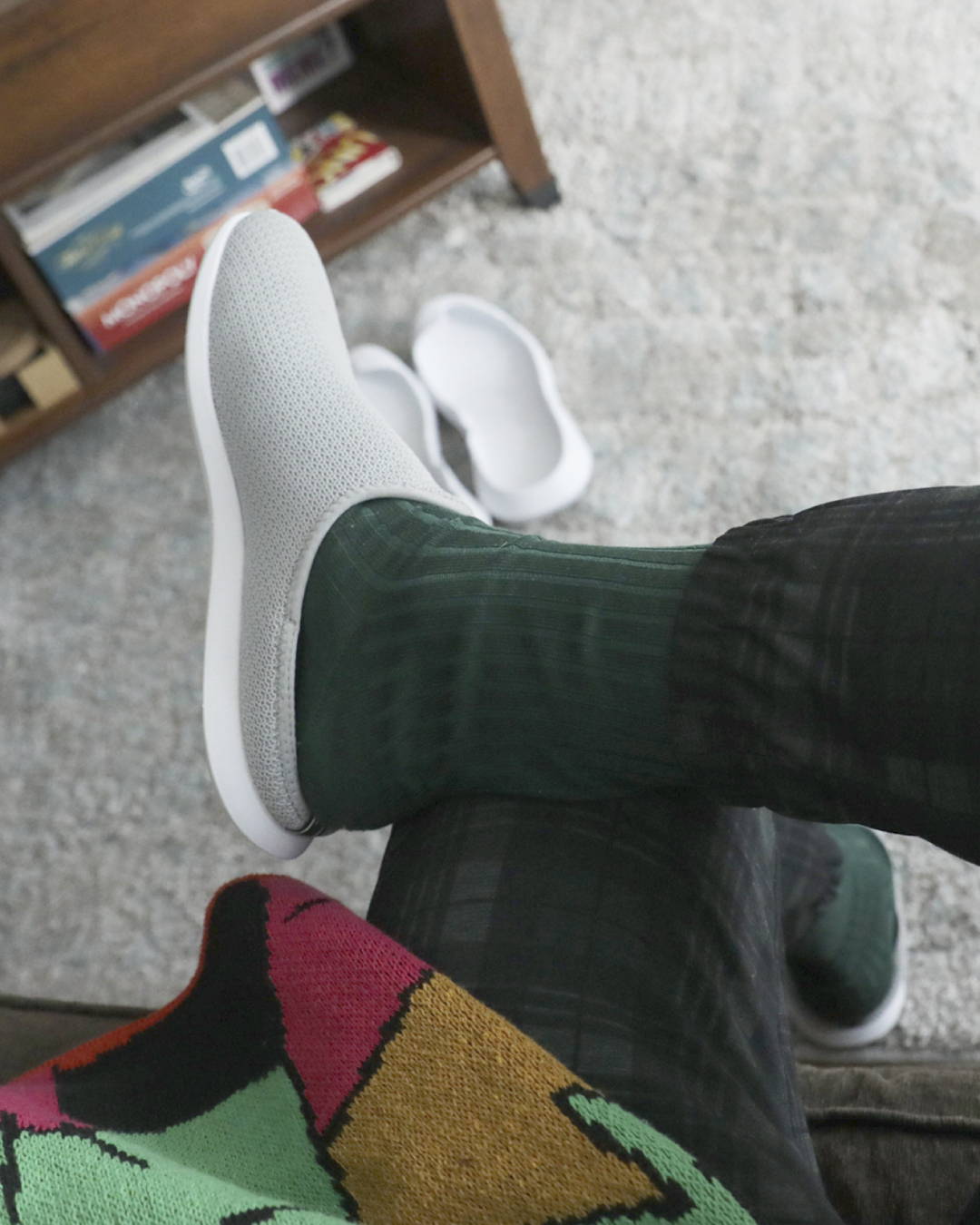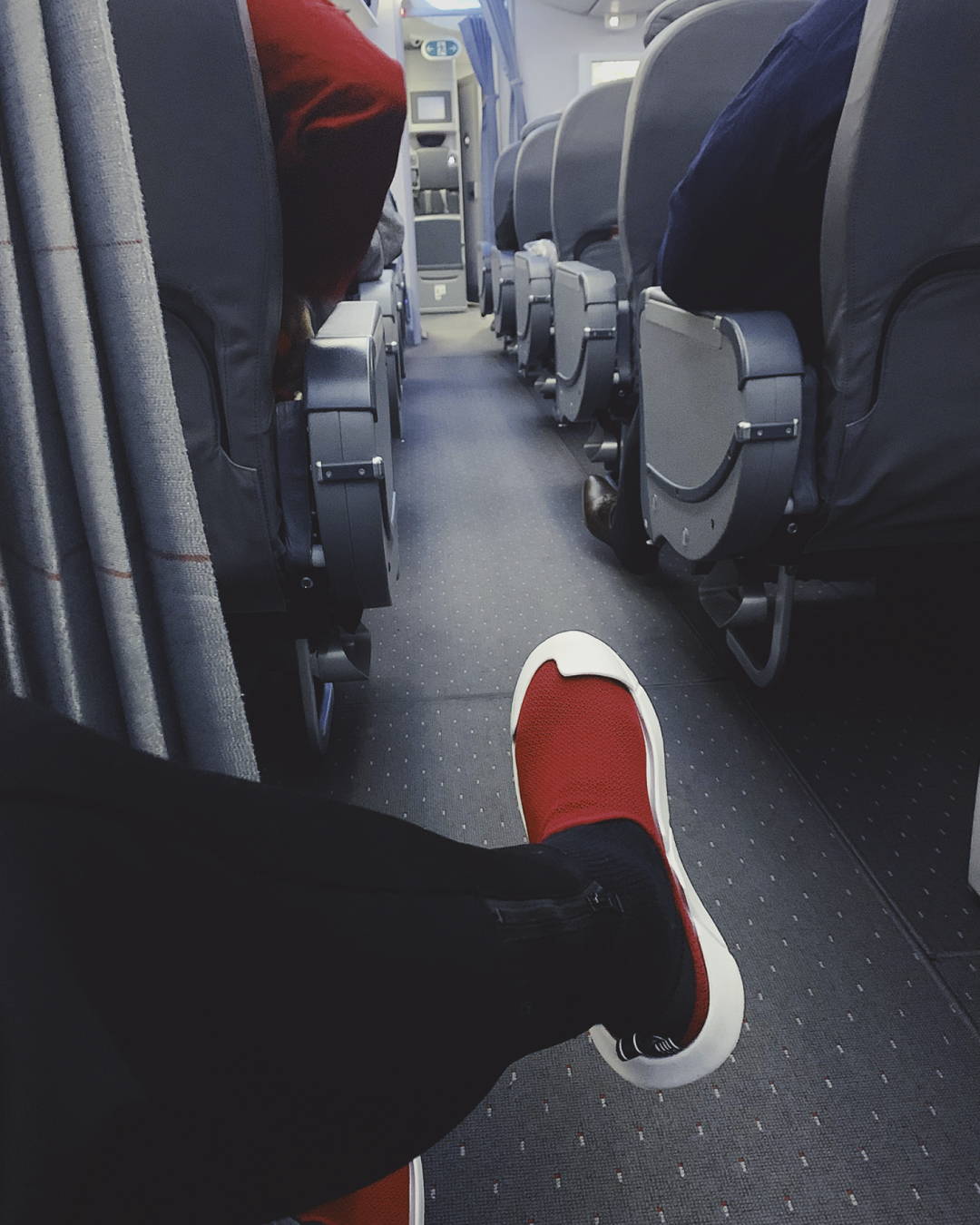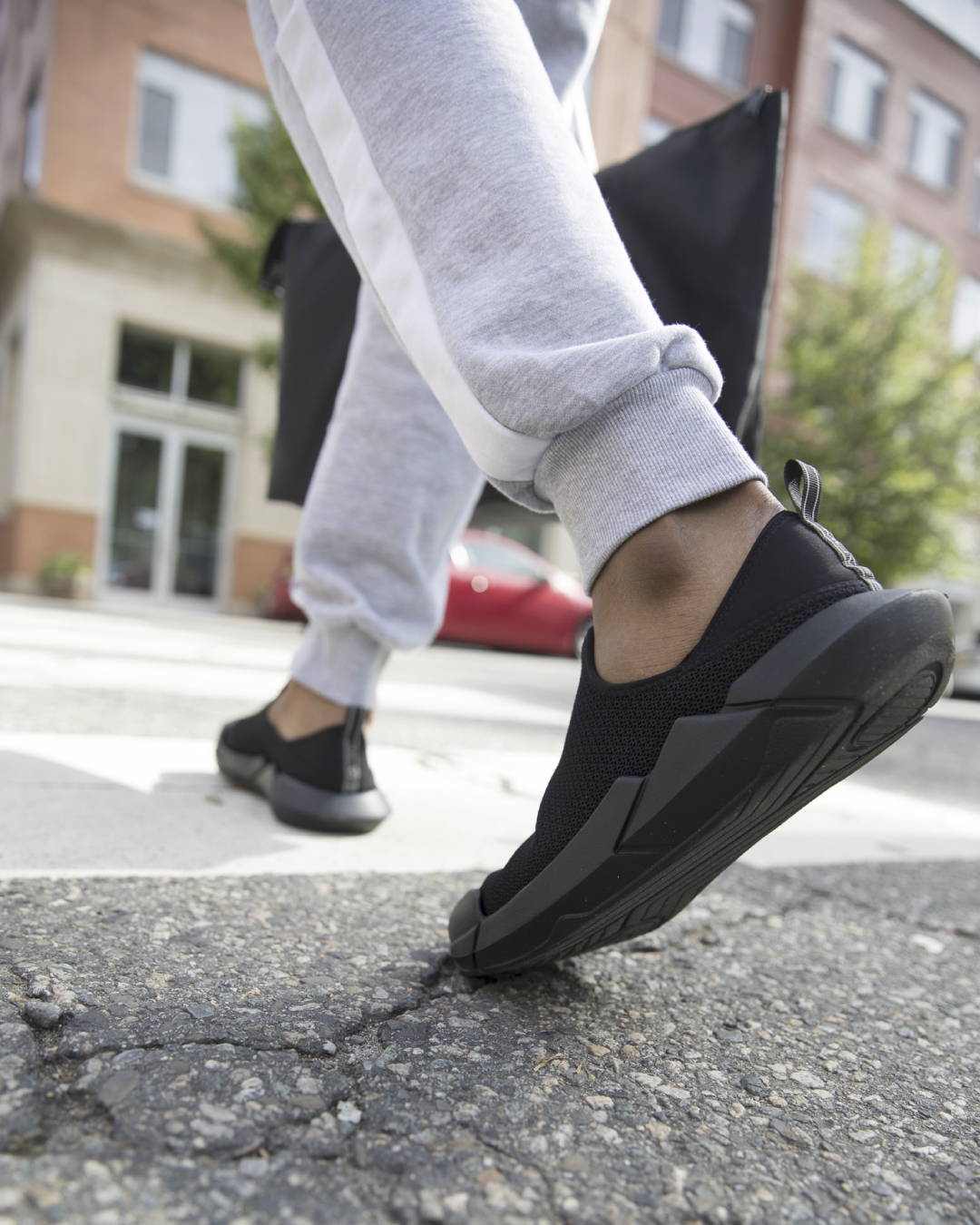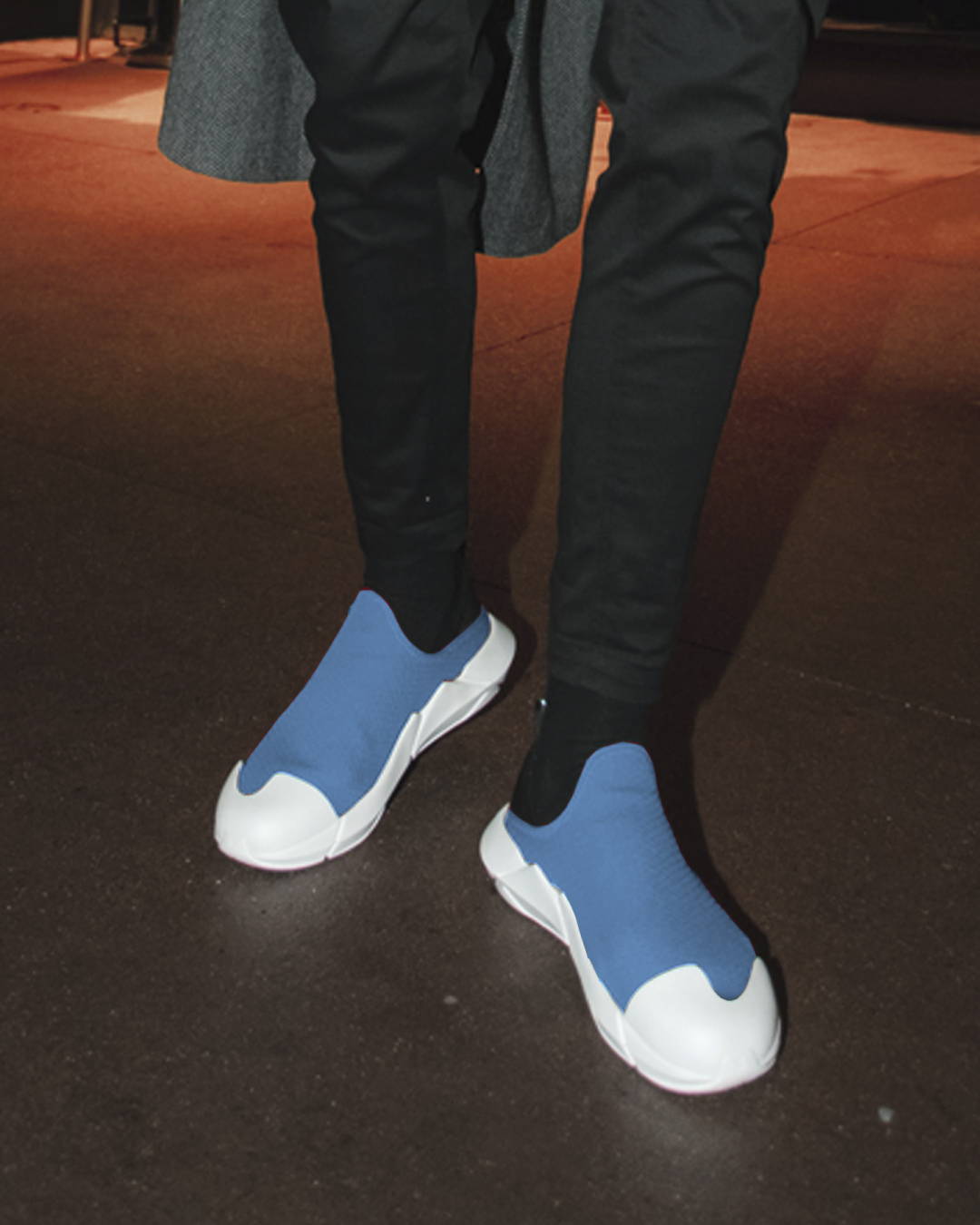 MUVEZ AND THE 3:AMs ARE FOR EVERYONE
The 3:AMs are currently offered in the following size range
US M (9,10,11,12,13)
3:AM Men's Sizing Notes:
A responsive heel comprised of neoprene and elastic pipping ensures a snug fit while forgiving most 1/2 size preferences. And in this example we recommend to "round a size down".
3:AM Women's Sizing Notes:
Generally speaking, women should subtract two Men's sizes once available.