LEARN TO TRUST THE PROCESS
---
Muvez was born from an absence in the market place and a demand for a superior indoor footwear product. Our primary focus is to create and deliver a product that satisfies the needs of our customers by achieving a balance of aesthetic beauty and unrivaled comfort. The journey was mirrored with challenges, opposition and resistance but believing purpose is greater then circumstance are you truly able to overcome.
"A person does not become whole until he or she becomes a part of something bigger than himself or herself."
- Jimmy V. I 1983 NCAA Champion
.
---
In an effort to validate the concept to potential investors, we constructed our first (4) prototypes in a small garage with limited tools, but inherent curiosity and a shared passion to innovate. We sourced materials and necessary supplies from local hardware and art stores and began manufacturing DIY prototypes. We experimented with 3D printing, direct injection rubber molds and various other compounds during our production journey with minimal success; but we were determined.
---
A brands strength can often times be found in the collection of its individuals. As entrepreneurship is a constant learning experience, we identified absolute needs and through cooperative networking efforts, which included conventions, seminars and pitch nights. We ultimately crossed paths with Lou Carrega better known as "Uncle Lou." Lou, established himself as a World Class Chemical and Rubber Engineer but cemented his reputation in footwear as an industry shoe dog, innovator and thought leader.
"If you want to go fast go alone, but if you want to go far go together"
---
After traveling twice to China, spending countless hours on research and development, and through the unmeasurable efforts from counterparts, we perfected our concept. With functional fashion and above industry quality as brand constructs, we hand selected our custom knit after comparing against over one thousand contrasting textiles, and routinely tested the EVA to ensure durability, density and resiliency.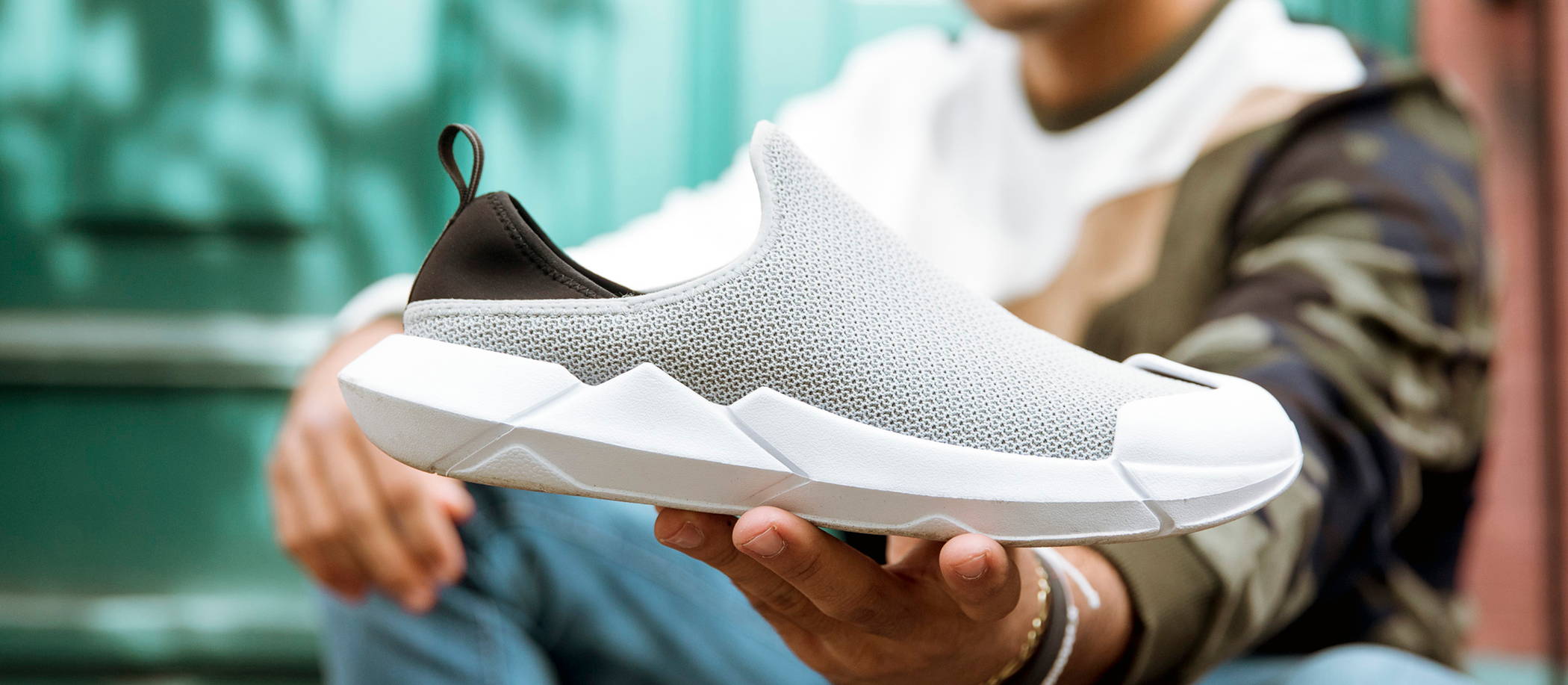 "Our team entirely committed itself to the product and the integrity of our brand. Every bit of support from our encouraging community has already made this journey worth every step. We look forward to the challenges that lie ahead and thank you for your trust. We promise to continue innovating and inspiring others to chase their dreams and pursue their passions on the road of discovery."
Sincerely,
MUVEZ CoFounders
Thanks! Your message was sent to our team!
This field is required
This field is required
This field is required