"Make enough moves and you'll be in the right position"
CHRIS LAVISH - @NYCLAVISH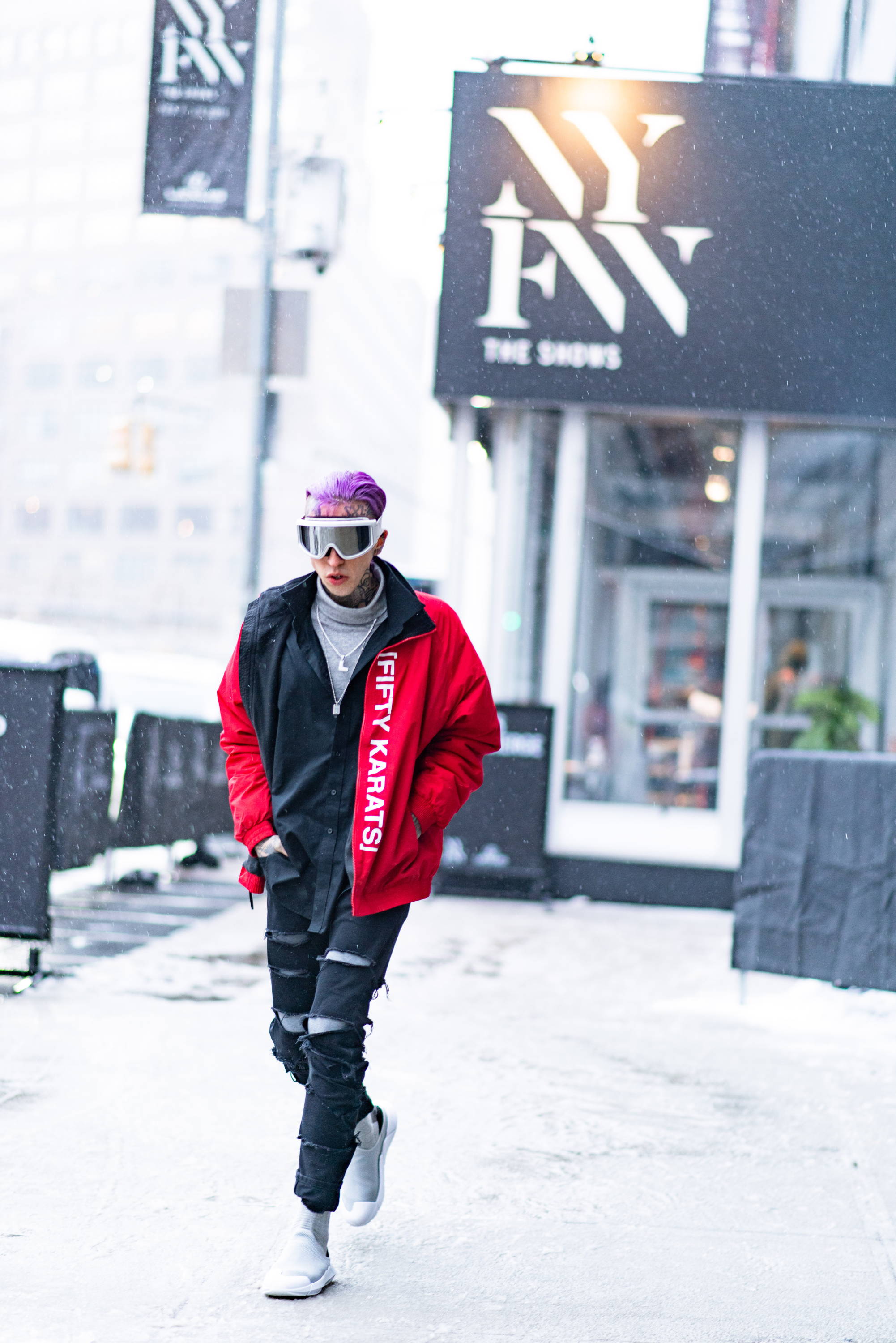 Meet Chris Lavish. The NYC Native, who turned his High IQ, in fashion, his fame in the world that is known as Street Style, and a 1 of a kind look into more than just a modeling career.
In a world where Instagram fame and likes would be suffice to most, Chris's willingness and eagerness to make the next move speaks volumes to his work ethic. It's that same drive and hunger for more that has positioned himself to become a brand over just another model. Being tattooed from head to toe is what initially catches peoples eyes and sets Chris apart, but it is not what defines him. Noticing that he knew more than just how to be the muse, Chris began to negotiate, sell, and manage all of his own work. Providing clients with strategies, proven methods, and results rather than just a fancy photo shoot and really well done content. Chris has grown his personal brand into not only monthly retainers, but even so much as equity in brand partnerships he has formed.
As your work begins to show your passion, it begins to be recognized. In this case Fashion Week Online also recognized Chris's talents and made him their Digital Director of Fashion Week Online. FWO is the Fashion Week hub for up to date news and schedules for all Fashion Weeks globally.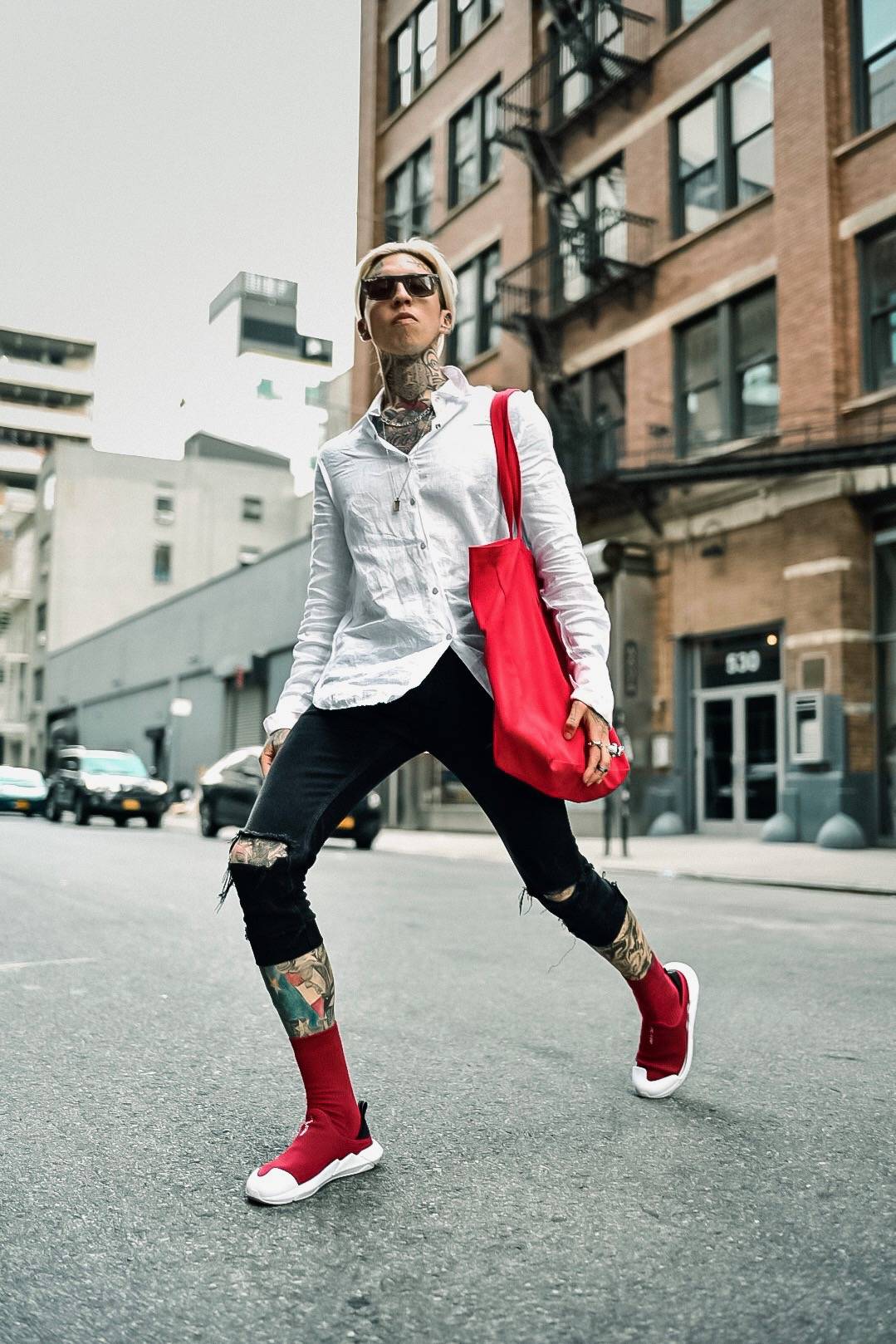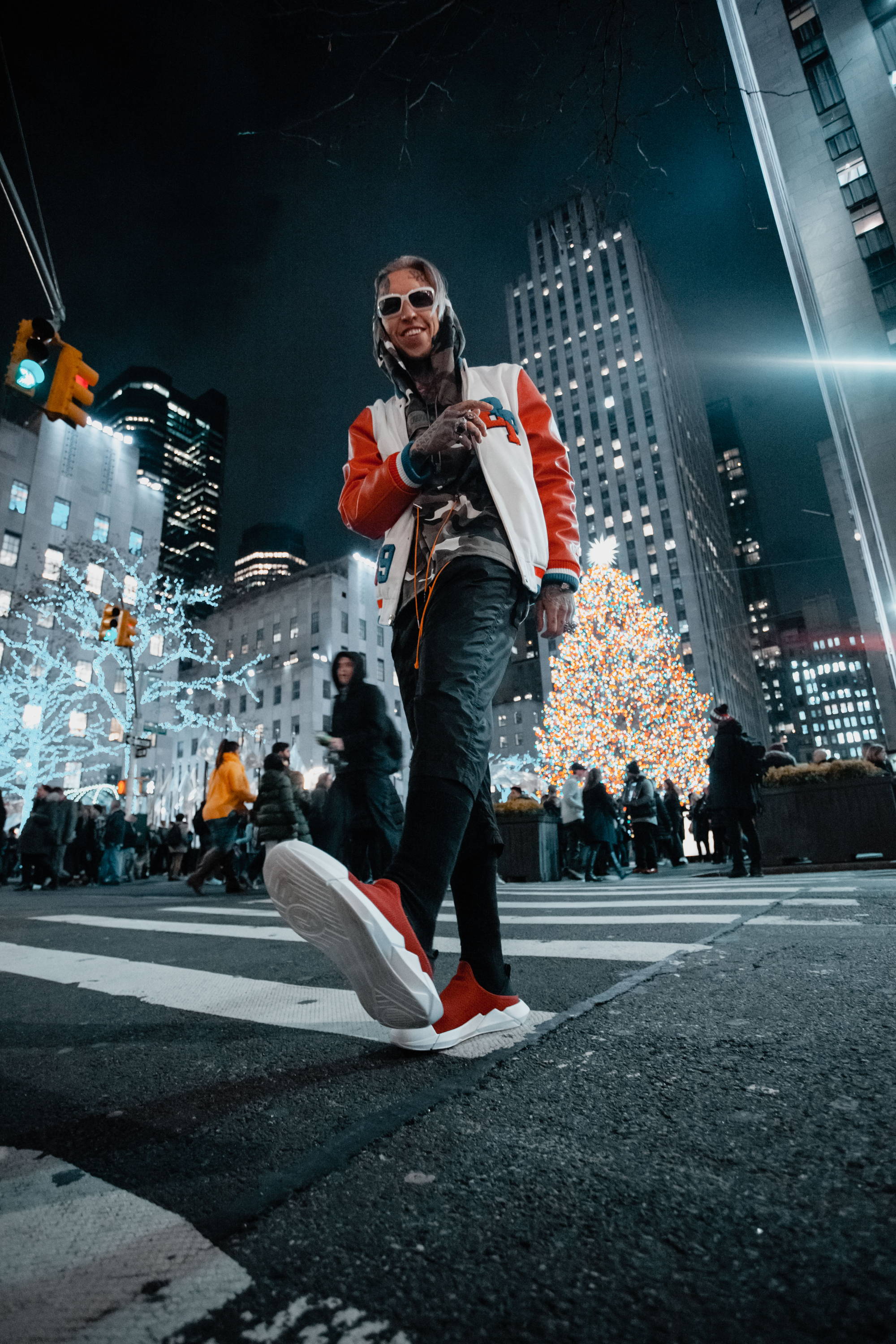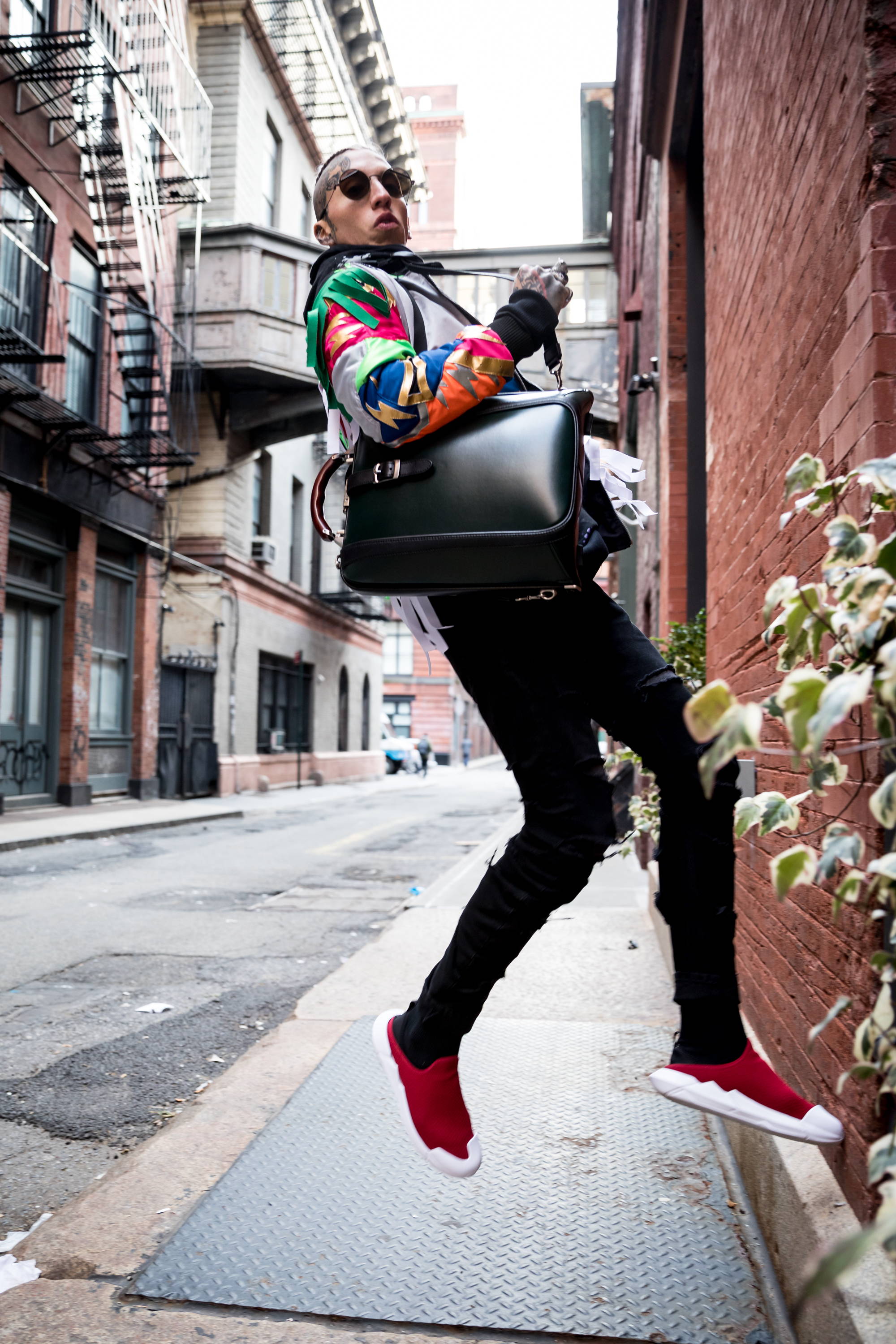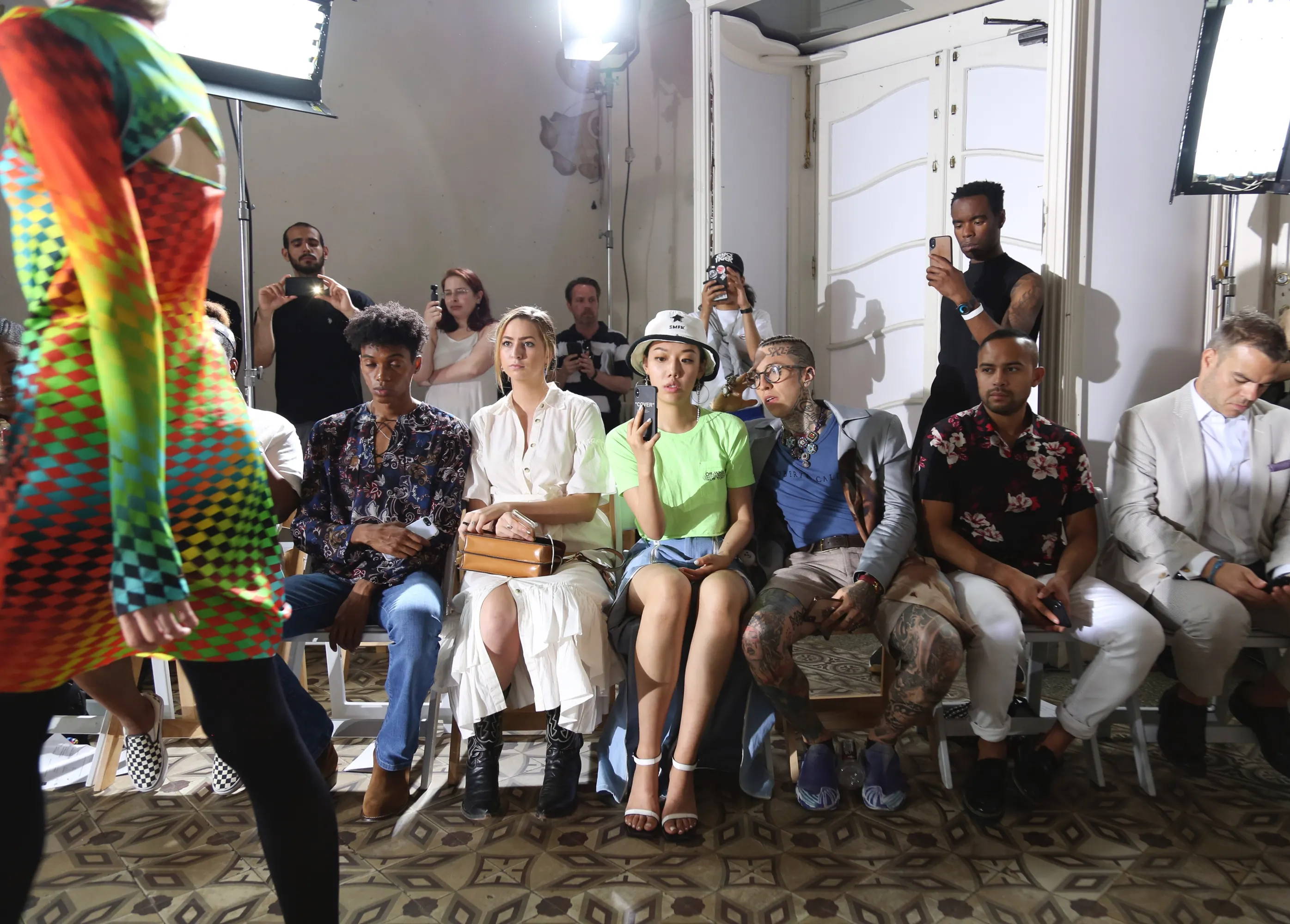 "People in NYC are always working so hard, so they need to be comfortable"
Constantly on the lookout for upcoming brands to support with his network and fashion insight, Chris was one of the first people to come across MUVEZ and he instantly validated the concept.
"People in NYC are always working so hard, so they need to be comfortable."
Chris has given the MUVEZ his own Chris Lavish stamp of approval and has been seen in them on numerous occasions during fashion week. If anyone can wear Slippers on a red carpet and not have a single person bat an eye, it would be Chris Lavish.
Chris is known for never taking a day off and also never missing a show during Fashion Week. Last year alone for NYFW he attended over 52 shows. As someone who is always sitting front row, Chris gets a first hand experience and insight on all of the new trends as well as the newest designers. With NYFW right around the corner make sure to follow Chris Lavish on Instagram @NYCLAVISH and stay tuned for what's next for the young fashion figure. With all the moves Chris makes it seems fitting that NYC LAVISH would be one of MUVEZ's first partnerships.
Leave a comment