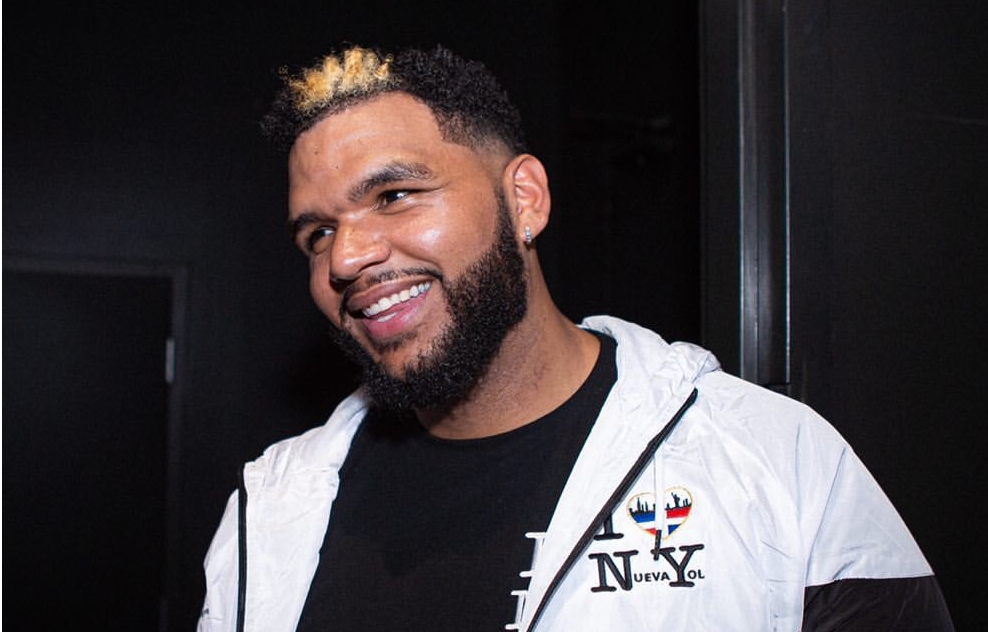 From the Bronx, NY to the hearts
and cellphones everywhere, Mr NuevaYol has found his place in the entertainment world. Known as Papi and for his hilarious content, and exuberant energy, A Night with Mr. NuevaYol delivered just that and much more. Mr. Nueva Yol was in the building and in company of his entire team of talented artists.
The night kicked off with a Cocktail hour where guests were able to meet and take pictures with Mr. NuevaYol. Guests were also able to shop and meet new designers and brand owners from NYC and NJ in the pop-up shop wing. In true MUVEZ fashion the night was dedicated to Creators of all kind. That girl Ezzy painted Live all night as DJ Dari provided the music. MUVEZ brought out artist and sneaker customizer YxngDekay who was creating custom 1-of-1 MUVEZ 3:AMs. It was a night full of energy and once the show started the NuevaYol experience kicked off.
Mr. Nueva Yol headlined the show accompanied with a full roster of Talent like Tommy 5K, Dee Espinal, Domingo, Kryptic, That girl Ezzy. The party continued with a concert and live performances by Raymond Only, Danny Gringo,    
A Night with NuevaYol was the first of many showcases to come to Jersey City.
Enjoy the photos and join us for the next showcase!